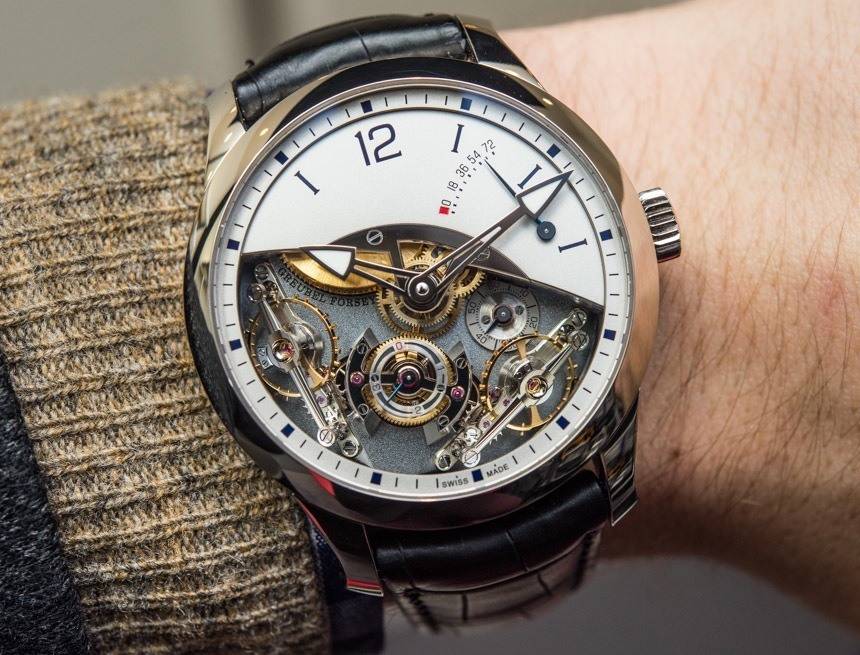 MB&F, Uncategorized ←
What is a distributor?
One of the industry roles least understood by the consumer is that of the distributor.  A distributor is a local agent who buys watches in bulk from the manufacturer and then resells them to local retailers.  In return for receiving a bigger margin than a retailer would, the distributor generally handles PR and marketing, sales training, some level of after-sales service, etc.  The idea is that a brand can contract with a distributor for a certain region and not have to deal with anything else in that territory.Of course in the American "Contemporary Horology" scene, Ildico (the distribution arm of Westime) is the famous distributor of brands such as Richard Mille, URWERK, Greubel Forsey and others.  They do a fantastic job with their brands.  At MB&F, we work without a distributor, keeping everything in-house.  In North America, I handle the opening of new retailers, sales training, public relations, advertising (the extremely little bit that we do), events, etc.  Max takes care of all this for the rest of the world – hence why he works 16+ hours/day.
While each approach has its pros and cons, we are lucky enough to have a communication strategy that works for us and the personnel to see it through (Max and myself).  Keeping everything under our umbrella allows us to have tight control over how our company is represented from the factory to the press and all the way through to the retail store.