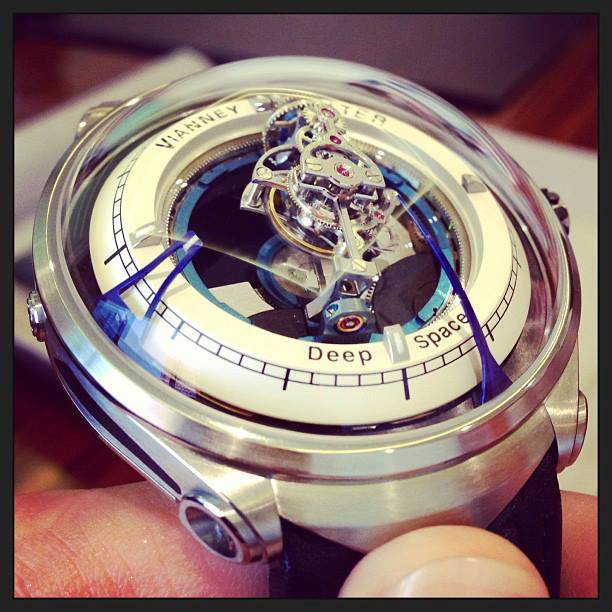 Collecting History, Cool Stuff, Uncategorized ←
Vianney Halter Deep Space: I love it!!
For those of you who don't know, Vianney Halter released his first new watch in many years today. I absolutely love it!!
I woke up to find these three pictures on Facebook.
I don't know anything about the watch yet, but I am in love and think it is fantastic for the industry. For those who don't know, Vianney's Antiqua could be said to be the watch that started all of contemporary horology. I know it was hugely influential to Max Busser and Felix Baumgartner.
But, it was not without controversy. The watch was designed by Jeff Barnes. Halter and Barnes later had a rather unceremonious split, but Vianney continued to produce mainly Barnes designs (or at least Barnes influenced). This Deep Space is really the first watch he has given us without Barnes DNA and moves him back to the top of the current Contemporary Horology scene.
So for all of these reasons I find it to be a very important watch. And DAMN it's cool! Now I have to find out what the heck it is…
EDIT: I had to include this awesome video from Watchonista that I just saw