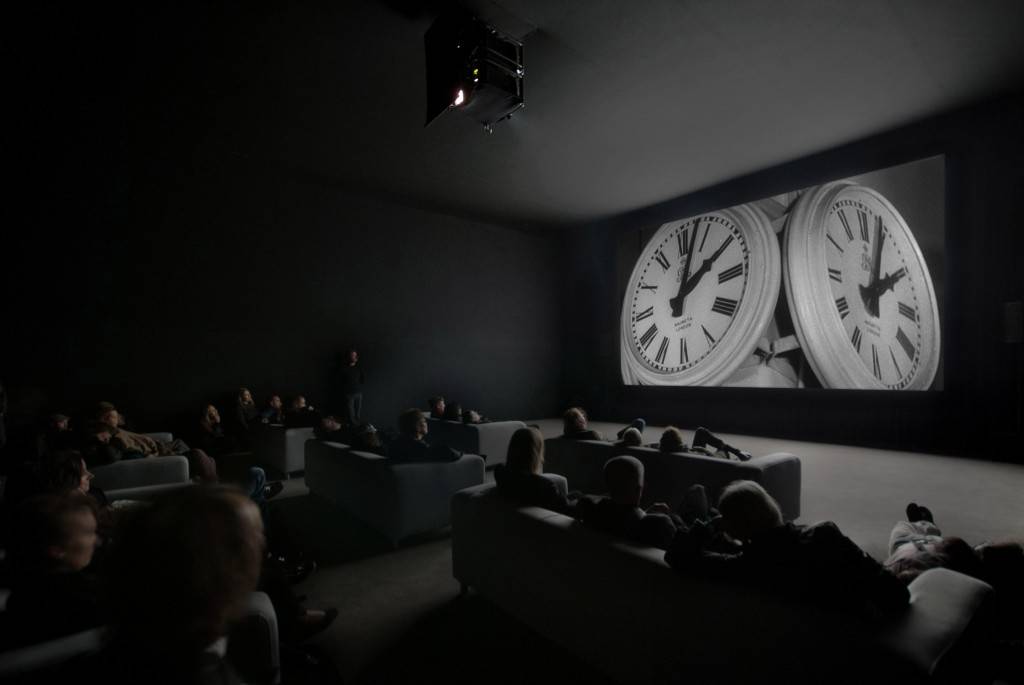 Uncategorized ←
This Weekend: The Clock by Christian Marclay
Christian Marclay is a contemporary artist whose best known work, The Clock, is perhaps the greatest clock of the 21st century. Simultaneously a film and a functional clock, it won the Golden Lion award at the 2011 Venice Biennale.
The Clock is a 24 hour long film created from movie clips that somehow announce the time. This is often shots of clocks or watches, but can also be characters announcing the time or other means. The film is created so that it accurately tell the time for the full 24 hours. In between the time shots are clips that represent a day's activity. From Wikipedia:
To give you an idea of how this works, the below clip shows the sequence starting at 12:04pm. For the full effect, set a reminder for 12:04pm today and watch it then (I've scheduled this to post early so that all of you in other time zones have a chance, but otherwise watch it tomorrow).
Not only is this one of the coolest clocks ever made, it is also very rare and very expensive. Only 6 editions of The Clock were produced plus 2 artist's proofs. 5 were sold to museums for $467,500. The sixth was sold to billionaire and famed art collector Steven A. Cohen for, what I can only imagine, was quite a bit more.
For those of you in Los Angeles, LACMA is having a special screening of The Clock this weekend. Don't miss this opportunity to see the worlds of horology and contemporary art intertwine.