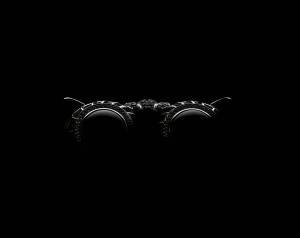 "You can't please all of the people all of the time"
On Tuesday, we released a teaser image of our newest "Performance Art" piece, The JWLRYMACHINE, made in collaboration with Boucheron.
The official release date is Oct 5.  The teaser is a fun way for us to let the most interested MB&F fans have some fun and guess what may be coming.
I must say that I was a bit surprised to see people complaining about it on PuristSPro.  We obviously respect the opinions of the members there, so Max wrote a nice response.
I have to say, I completely agree with Max.  I got super excited when I saw this teaser from URWERK a few days previously.  As a real fan of the brand, it was great to get a little extra info and let my mind run before seeing the piece in January.
Oh well, different strokes for different folks.  I just can't quite see what there is to complain about.  We are having lots of fun and very proud of our new piece.  It is the fourth new release this year (HM2-SV, Frog, HM4).  Perhaps we make it look easy, but I can assure you that it takes A LOT of work and passion for what we are doing.  I'm glad that those who share our passion have enjoyed all of the new pieces, and hope they too have fun with these early glimpses.