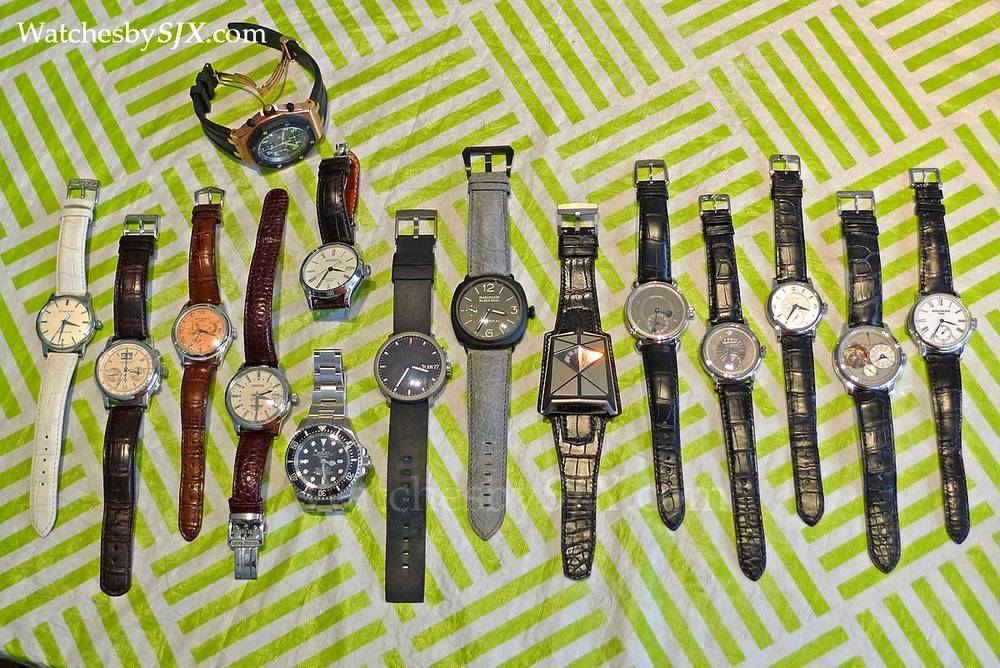 Uncategorized ←
Singapore: Land of Watches
This past weekend, Singapore celebrated its 50th Anniversary of Independence. A small city-state, Singapore's population is less than 6 million and yet it plays a major role in the global watch economy. I'm often asked where these independent watches are sold, and laymen are always surprised to see Singapore towards the top of the list. Within the niche world of extremely high end independent watches, it is not uncommon for a brand to do 30-50% of their sales in this tiny island nation. So of course, the next question is why?
I can only guess, but there are a few circumstances which make Singapore a Malcolm Gladwell worthy Outliers subject. One such oddity is Singapore's draconian import taxes on cars. To curb traffic and pollution, Singapore levies taxes at over 100% on cars. A Toyota Prius costs over $150,000 there. Yes, a Prius costs over one hundred and fifty thousand US dollars!!! As I discussed in my BMW i8 review, car and watch lovers tend to be one and the same. Relative to the price of a car, this makes watches an extreme bargain. One of the comments I hear most often from strangers when shocked at the price of watches is, "You could buy a nice car for that?" Well when that ceases to be true, watch collecting looks much more attractive.
Next, Singapore has been blessed with fantastic retailers who have championed independent manufacturers. The Hour Glass alone has probably done more for the proliferation of Contemporary Horology than any institution on the planet, rivaled only by Westime here in Los Angeles. These retailers did not hesitate to support small brands, ordering tons of pieces, promoting them throughout their country and region and bringing in the creators for lectures and events. This created an environment where all of the potential collectors in the country could actually see these watches, and learned about them at an increased rate relative to the rest of the world.
Picture courtesy of www.watchesbysjx.com from a Singapore Collectors' GTG. How about an extremely rare Datograph LE, Patek Minute Repeater, 2 Philippe Dufour Simplicity's, and a Kari Voutilainen Observatoir just for starters. Better taste in watches than tablecloths.
Lastly, you have media participation. As Su Jia Xian of the fantastic blog, Watches by SJX, tells me, "English as a first language provides easy access to international platforms. It's also a hub for South East Asia, meaning the wealthy from the region shop here." Singaporean collectors, already well educated and experienced, were foundational members of the major online forums that provided the breeding ground for the 2000's explosion of independent watches. On sites like The PuristS, collectors such as Bernard Cheong shared their passion loudly and proudly, and the fact that they were actually buying these watches made it seem acceptable to everyone else. Even traditional media like Revolution Magazine came out of Singapore. This tiny island has actually dominated the conversation on Contemporary Horology, in many ways bringing it to the rest of the world.
I would almost certainly not be here today were it not for my friends from 9000 miles away. So I would like to congratulate them on their 50th Anniversary. I look forward to continuing to chat about obscure Swiss watchmakers with them for many years to come!
And for those of you who have made it this far, if you enjoy top notch short films, this animated short chronicling the history of Singapore through the story of a violin by Ervin Han, is beautifully made and worth the watch.