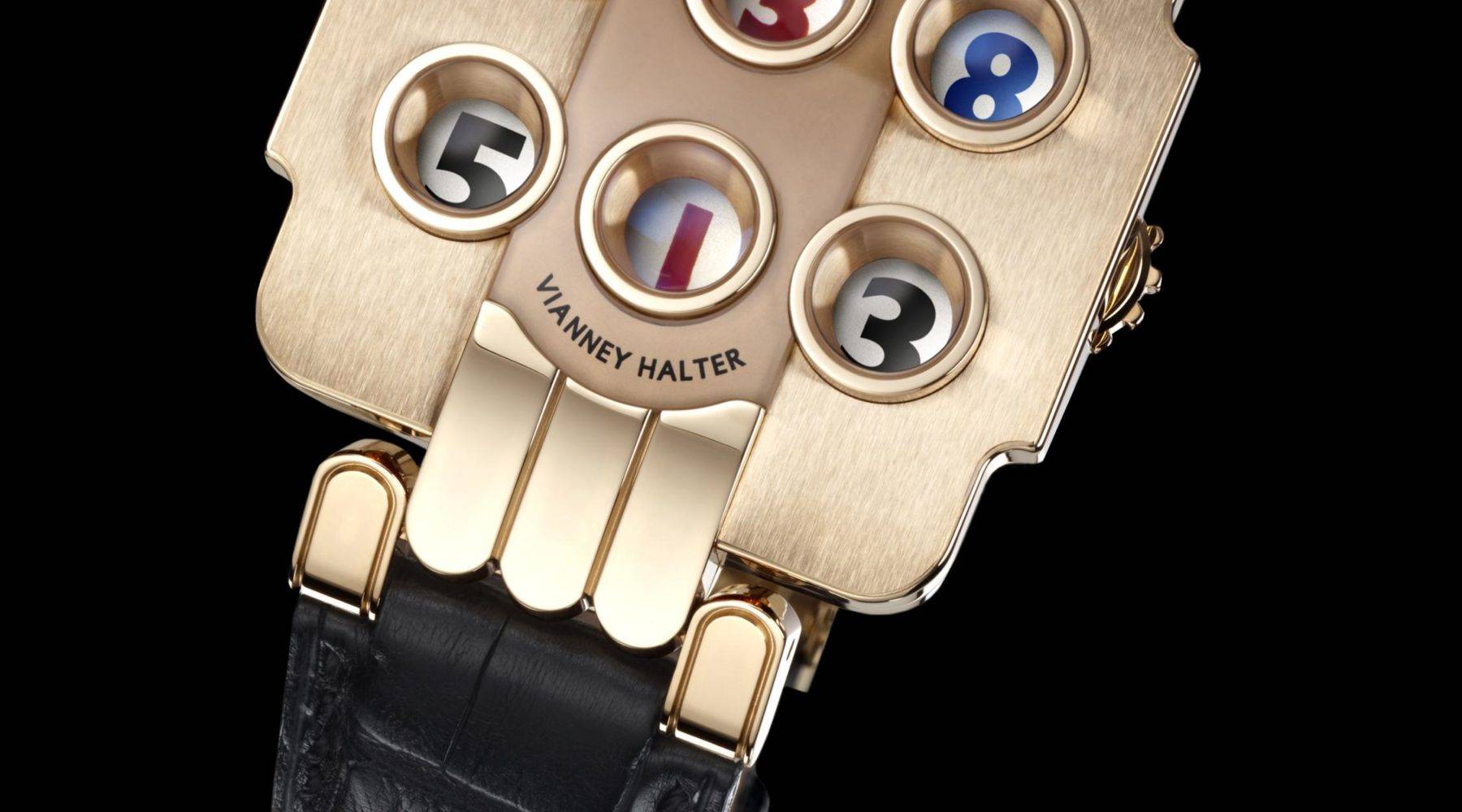 Cool Stuff, Deep Thoughts, MB&F, Uncategorized ←
Opus 3: Triumph in Failure
Last week, Harry Winston celebrated the 10th anniversary of their Opus series.  Created under the leadership of Maximilian Büsser, who later went on to create MB&F, I believe the Opus project was the undertaking most singlehandedly responsible for the state of Contemporary Horology today.
Ironically, perhaps the most important piece was the project's biggest failure: Opus 3.  Created with Vianney Halter, one of the truly fascinating and innovative pioneers in the industry, Opus 3 won the award for "Technical Innovation and Complication" at the Grand Prix d'Horlogerie de Genève.  There was just one problem: the watch did not work well enough to be put into production.  It was unable to store enough energy to reliably power the instantaneously jumping discs.
And that is where the Opus 3 story really began.  Since 2003, it has been worked on by many of the top names in the industry.  Finally, it has been completed by the team at Renaud and Papi including Frédéric Garinaud (Opus 8).  I saw a working, production piece at Baselworld this year and was told at the time that two pieces had been delivered to customers.
I have spent a lot of time thinking about this piece and its effect on the industry.  Why is this watch, which 7 years later looks very tame compared to what has come since, so important?
I believe the answer is that the piece represents all of what we love about mechanical watches.  One of the primary draws of these micro-machines is how difficult they are to create.  The idea is that they push the limits of human (and machining) capabilities.  You never know how close to the edge of impossible you are unless occasionally you cross the line.  Opus 3 represents a challenge that for years could not be solved.
Then, through Harry Winston's determination to see the project through to completion, we have a triumph of ingenuity over the impossible.  After nearly a decade of work by the best and brightest in the industry and millions of dollars spent when there was often no end in sight, the final product is a relatively unassuming watch that simply gives the date and the time.  That is Contemporary Horology at its best.
And so, in the end, Opus 3 is much more than a watch.  It is a representation of the best that humanity has to offer – creativity, determination, persistance, and success.  It is a breathe of fresh air in an industry that can often leave us jaded.  It is the stuff that movies are made of.
Note: I would very much like to purchase an Opus 3 for my personal collection.  If you can help find an available piece, please contact me.