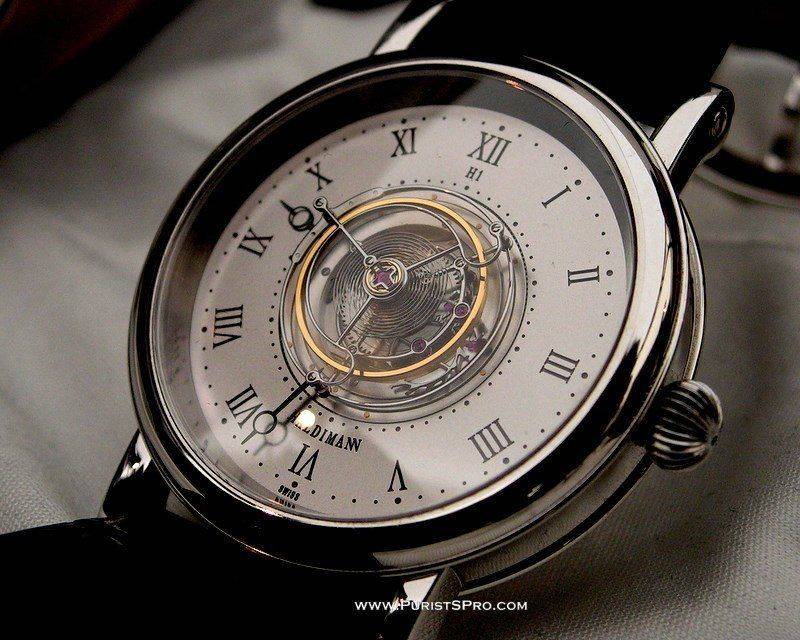 Cool Stuff, Deep Thoughts, Uncategorized ←
More Watch Philosophy – the Haldimann H9
In case you missed my post this morning, please look here to find out about all the changes to the site and visit the new forums!
For those of you who are not familiar, Beat Haldimann is one of the most incredible watchmakers in the world.  He is one of these guys who crafts nearly everything by hand.  His first big piece, the H1 is a stunningly beautiful central tourbillon.
Just as it seemed as the world had another high end classic watchmaker, Beat went off the rails.  First, he created the H8.  It is nearly the same as the H1 except a few minor details.  First, the tourbillon is bigger.  And second, there is no time indication.  Yes, you read that right, THERE IS NO TIME INDICATION.
Just posted on PuristSPro recently comes the Haldimann H9.  It is an H8, but the sapphire crystal is completely black so you cannot even see the tourbillon that is not indicating the time.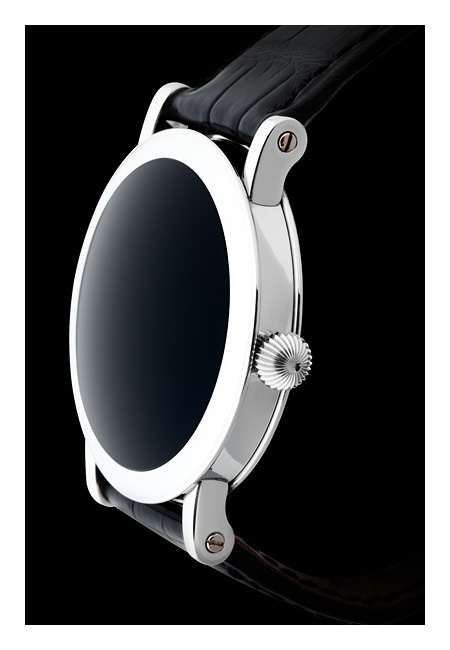 If you are asking yourself, "Self, WTF is going on here?!" then you are probably very sane.  However, I must admit that I love them, and here is why:
This is art.
Almost every brand will tell you that their watches are art.  Some are closer than others.  Beat has successfully created true art.  Not pieces of design, not craft, real contemporary art.  The H8 asks and answers a question.  What interests us about mechanical watches?  The H9 pushes that one step further.  They completely remove the utilitarian aspect from the horology, leaving only the essence and a void that must be filled by thought.
I believe Beat has succeeded where many others have failed.  These watches will certainly open him up to criticism.  Frankly, they will probably never be appreciated how I believe they should be.  But I am happy to know that someone else out there "gets it".
Here is a video from youtube of some of Beat's creations.