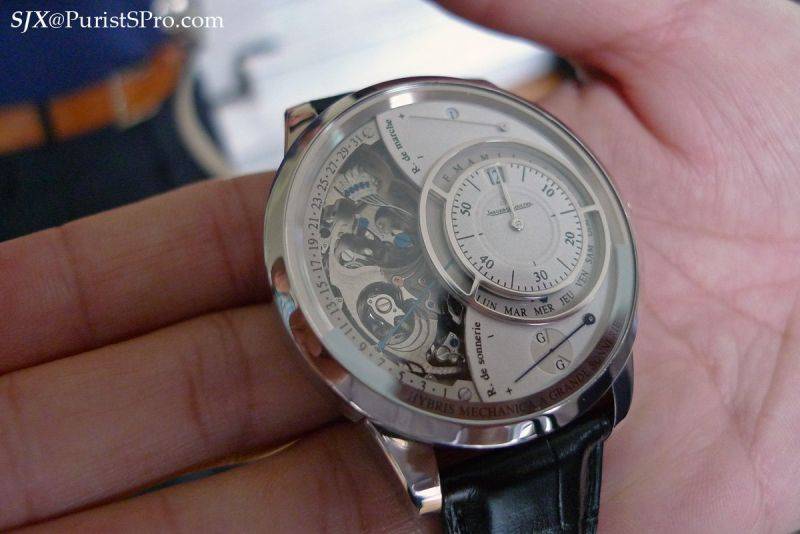 Cool Stuff, Uncategorized ←
Mega Complications
Hodinkee has a great look at the JLC Hybris Mechanica today.  With 26 complications including a Grande Sonnerie, it is one of, if not the most complicated watch ever made.
Undoubtedly an impressive engineering feat, I generally look at pieces like that and think, "Who cares?"  While this one seems pretty well executed for a mega-complicated piece, the whole concept has never interested me.  I think it comes back to a clarity of purpose.
I am much more drawn to an amazing Grand Sonnerie, or a fantastic chronograph than everything in one – almost guaranteeing that the function of each individual complication will have to be sacrificed in some way.
Give me a Gyrotourbillon and a Titanium Master Minute Repeater any day, but you can keep the Hybris.
What do you all think?  Do these super complicated pieces interest you?