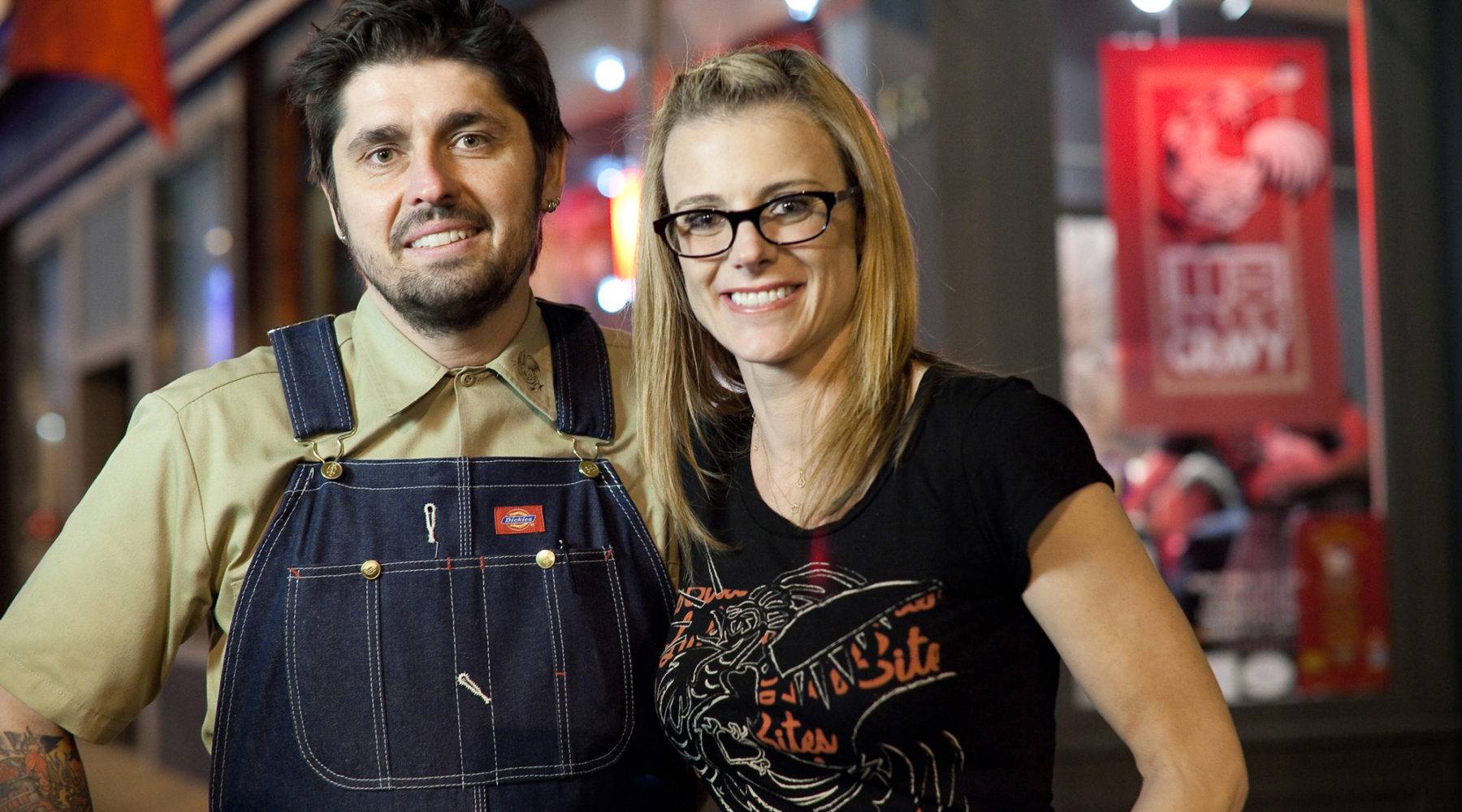 Deep Thoughts, MB&F, Uncategorized ←
Ludobites
Last night I had the pleasure of eating dinner at Ludobites 5.0 for the second time.  Ludobites is a pop-up restaurant created by Ludovic Lefebvre.  Perhaps you read the amazing piece recently in the NY Times on it?
Basically, Ludo is an extremely talented, well-pedigreed chef.  Originally from Burgundy, he has worked the kitchens of some of the most influential French restaurants in the world.  However, his dream was always to make food of the same high quality, but to be inventive and artistic with every dish, bringing in influences from all over the world.  Also the idea was to present the food at a price point and in an environment that is accessible and comfortable.
What you get at Ludobites is the singular vision of an innovative, creative chef.  What makes it work is that the creator has a complete grasp of the fundamentals.  For a less skilled chef, this concept would prove to be a disaster.
This is important to this blog for two reasons.  First of all, I believe that truly incredible meals are possibly the most enjoyable, most powerful, and in fact most reasonably priced performance art pieces that we can experience.  You cannot help but leave inspired.
Second, I think the parallels with Contemporary Horology are incredibly clear.  The part that is often overlooked to make a great "crazy" watch is a comprehensive grasp of the fundamentals and history of watchmaking.  To simply design a "cool-looking" watch and then try to make as much money as possible with it is missing the point and will ultimately lead to an unsuccessful product, just as a menu this inventive would fall apart under the control of a lesser chef.
Of course every dish may not end up perfect.  Perhaps that whole thing is not to your taste.  Certainly MB&F's Machines are not to everyone's tastes.  But the important thing is that just like the food, the watches be made with the utmost skill, best ingredients, attention to detail and integrity to the creator's vision.  The end product then is unquestionably GOOD, whether it be for you or not.