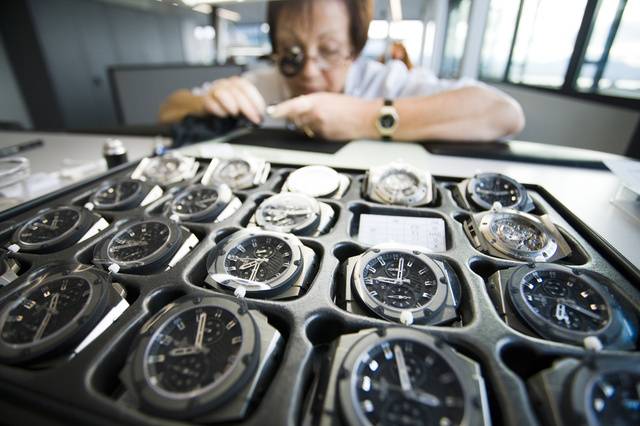 Uncategorized ←
Journalistic Integrity Within the Watch Industry: How to Publish an Objective Watch Review
Recently I was asked to write a post for a watch blog about a watch I had purchased. It was a "Why I Bought It" type of article that explained the merits, and potential drawbacks of the piece. I wrote it, they edited it, and just after we had created a draft ready for posting they told me that they discovered that I sell watches and therefore they would not publish it. This got my mind racing on the idea of journalistic integrity and hypocrisy. I do not have good answers, but at least I thought it might be fun to think out loud (or in print as this may be).
Let's start with what I know and move outward. I will sell anything I own for the right price. I buy only what I truly like, but if you also like it enough to pay me an amount that makes it worthwhile for me, I am happy to move on to something else. I happen to be quite up front about this fact. My watches are listed for sale. For the most part, these are the pieces that I actually wear, until I strike a deal and then move on. Personally, I believe this makes my opinions on watches even more valuable. I have owned and worn more watches than nearly anyone I can think of. I have experienced them all in daily life. Yet I am also not so attached to any given piece that I have undue attention stuck on it. That all being said, I can certainly understand the discomfort of an editor running a piece on a watch that is for sale. However, let's look at the alternatives.
We all know that the experience of owning a watch is much different than that of playing with it for a short while. Most of the exposure journalists have to high end pieces is viewing them at a press appointment with the brand. This certainly cannot be used as fodder for a good review. Sometimes brands will lend a watch to a journalist to write a review. While probably better, this is quite flawed as well. First, the brands are only going to lend pieces to journalists they know are predisposed to write nice things, and the journalists themselves are incentivized to be much more biased than a collector who owns the piece. After all, their entire career rests on their rapport with brands. Aside from bias, the variety of pieces available for this sort of review is extremely limited and the amount of time they get with the watch does not allow them to truly live with it.
So that leaves us needing real owners. Here things get murky in a different way. With a few notable exceptions, most watch collectors I know sell watches. Whether it is for liquidity, extra income, or just to pay for an incoming piece, it is not uncommon to see a watch collector selling what was hailed previously as a beloved staple of their collection. That a piece is not currently "for sale" does not necessarily have any impact on one's natural proclivity to talk up their own collection. Perhaps I am crazy, but there is a period of time with almost every watch I own when I decide, "this one is a keeper!" only to default back to my fickle nature soon after.
As promised, it seems I have not made any further ground on this topic, but I hope this gives food for thought. Luxury watches is a world with a lot of money flowing around. Journalistically, there are very low stakes — no one is going to live or die by a watch post. That's a recipe for bias. My own approach is a willingness to share my thoughts and opinions with full disclosure that anything I own is for sale for the right price. How one shapes the other is anyone's guess. In the end, it is best is to take anything you read with a grain of salt and appreciate fun content for its own sake.
Thoughts? Hit me in the comments or on social media.