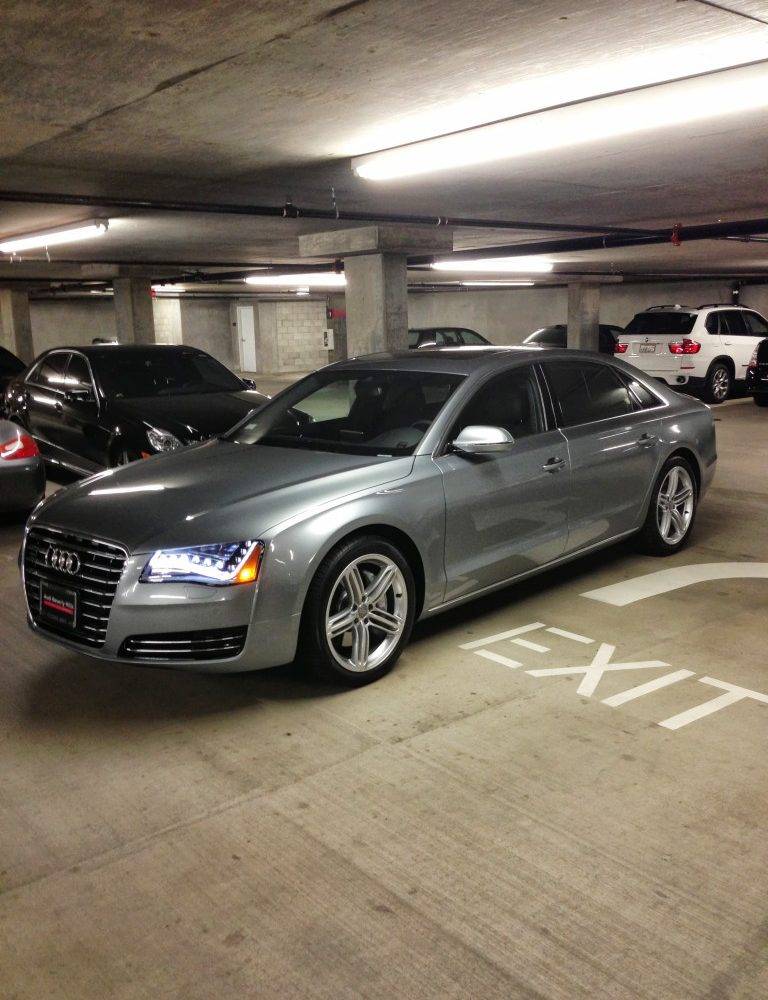 Uncategorized ←
I'm Back!
Hey everyone! Sorry for the extended absence. There are multiple reasons for it, some of which I will address in future posts, and some I will probably not. The main reason, however, is I didn't have anything I wanted to write.
Well, the urge to write has hit me again. So I'm going to resuscitate this blog and attempt to fill it with musings once again. For this post I thought I'd simply share something I think is pretty amazing.
Beyond watches and tech, which I have covered well here, I also love cars. Living in traffic filled LA and having a kid, my current favorites are flagship luxury sedans. Recently I went to look at the Audi A8L. I chose it for the quality of workmanship and attention to detail. The interior fit and finish is simply incredible. However, I find the exterior styling a bit boring. In fact, while I was at the dealership, I saw an incredible S4 in special ordered bright orange paint that was peculiarly tempting.
Anyway, I got myself the A8L. Quartz Grey on black interior. Perfect car for LA traffic and kids in the back seat
But I couldn't get that orange out of my head. It just seemed so fun! And that's when I stumbled across something pretty cool. I had heard of cars being vinyl wrapped to change their color. Usually I've seen matte black or other matte colors. So I did some research and found out there is actually a huge variety of colors that can be chosen, and they are not all matte. To make a long story short, I found an awesome glossy bright orange color, decided to have some fun, and now have what I believe is the only bright orange A8 in the world. It's fully removable if/when I get sick of it and is definitely fun! So if you see me around LA (and you won't miss me), say hi!