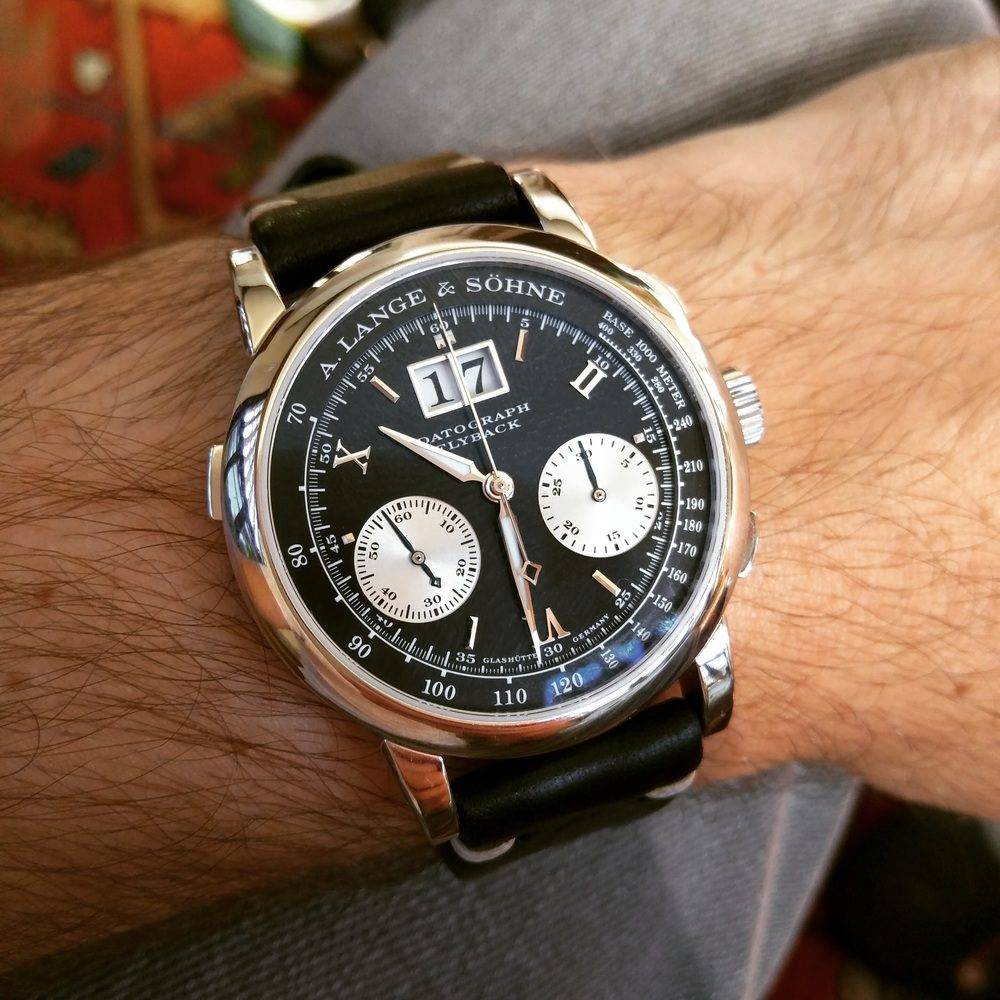 Uncategorized ←
If I Were Running A Lange & Söhne North America
Several years ago I wrote a fun post of how I would run Audemars Piguet North America. At the time, AP was going through a transition, I was fresh off running MB&F North America, and it was a fun thought experiment. I reread this recently and thought it would be interesting to revisit the concept now in 2015 with another of my favorite brands, A Lange & Söhne as they just so happen to be looking to fill this post (although in New York, bummer). If I woke up tomorrow as the President of Lange NA, what would I do?
First, the focal point: I truly believe that Lange makes the best watches in the world of any big brand. Across the full product range, if one compares Lange to Patek "in hand", Lange gives a higher sense of quality. I think the Datograph is probably the best all-around watch in either product line. Patek doesn't really start to clobber Lange until you get into the minute repeaters, which is a game that Lange didn't even play until recently. With a product that good, the number one challenge for an executive is to get others to recognize it. Outside of watch collectors, Lange does not nearly have the name recognition that they should.
My personal A Lange & Söhne Datograph. Tough to beat.
In general, the failure here is that conservatism does not work in the US. Lange is a very conservative brand. It is easy to use this conservatism as an excuse not to try new things, explore new markets, and, most of all, inject charisma and a point of view into the business. To truly communicate the level of quality that the watches achieve requires PASSION. But passion does not communicate when it is put across conservatively. So, first and foremost, I would communicate, communicate, communicate and do it with extreme passion. The quality of the watches would back this up. There are plenty of ways to leverage this communication: working closely with online taste makers, journalists, partnerships in other verticals, events, etc. Ultimately, it should feel like something very exciting is going on with Lange that people want to be a part of.
Next: the dealer network. This is hard to comment on without the data, but I would very closely examine each retailer and boutique to ensure we had the right partners and locations. All of the communication in the world is wasted if the watches are not represented properly at the point of sale. At MB&F I did training of all the sales staff at our retailers myself and made sure I found at least one sales person in each store that fully understand my passion for the brand and what makes it great. In a boutique, everyone on staff should understand this and be capable of communicating it. I would also ensure that each retailer/boutique is an inviting space to be in. This goes back to the conservatism point. Current luxury buyers are different than those of decades ago. Why is it that I will go into an Apple store just to look around, but I hesitate to walk into a watch boutique even if there is something I want to see? This is an industry-wide issue that needs to be addressed. A highly respected, top notch player like Lange would be the perfect brand to address it. There is an absolutely huge amount of marketing value in these boutiques that is not being realized because they don't make you want to walk in the door. There is a formula for this that many industries have cracked, yet luxury watch manufacturers insist on ignoring it.
Lange could be the conservative watch for cool people. People with taste should aspire to own a Lange watch, whether they are into watches or not. The product is there, they just need the personality.
Here's a video review I did of the Lange 1815 Chronograph to get an idea of how fantastic these pieces are in person (and yes, that is the same Hodinkee strap on both watches):