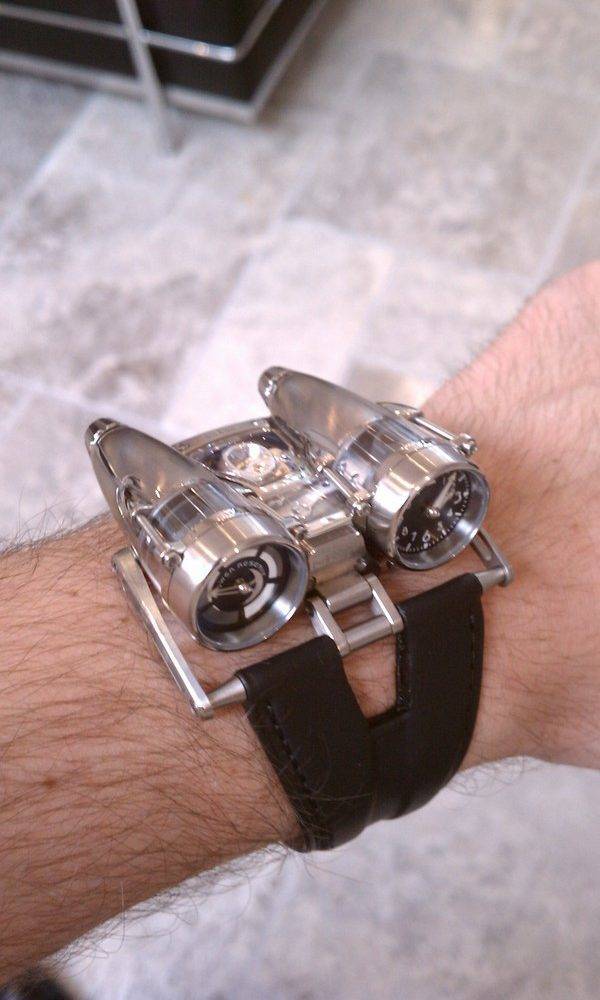 Cool Stuff, Deep Thoughts, MB&F, Uncategorized ←
Grand Prix d'Horlogerie: Results and Analysis
I am happy to report that both of my picks ended up being correct.  Congratulations to Van Cleef for Best Ladies' Watch and of course, we took home the Design and Concept Watch prize for our HM4 Thunderbolt.  I know Max and the whole team are very excited, and they truly earned it.  All of the other winners were very well-chosen.  It's great to see the judges actually choose the most deserving watches.
And that is why, if I were any of titans of the Swiss watch industry, I would be scared.  Look at the winner list:
Golden Hand: Greubel Forsey (independent)

Ladies Watch: Van Cleef and Arpels

Men's Watch: Laurent Ferrier (independent)

Design and Concept Watch: MB&F (independent)

Jewelry Watch: Chopard

Complicated Watch: FP Journe (independent)

Sports Watch: Seiko (Japanese)

The Small Hand (cheaper watch): Tag Heuer

Special Jury Prize: AHCI (Academy of Independents)

Public Prize: Vacheron
Anything stick out there?  It has been clear to many people following the industry that the independents have really been the ones making interesting products for quite some time.  To see it play out so dramatically in such high profile awards *should* be the wakeup call that some of these companies need.
More likely, they will shrug it off and continue business as usual.  Can you imagine another industry where the main companies would get completely swept at the most major awards ceremony and no one would take notice?
Don't get me wrong, I am incredibly excited that independents are finally beginning to get recognized.  At the same time, it is a bit frustrating that these big brands, with all of their history and resources aren't bringing their A-games.  I would love to see the watches that could be created if everyone were focused on making incredible products.
Congrats to all the winners and the nominees.  Here's my parting shot with the prize winner..
.