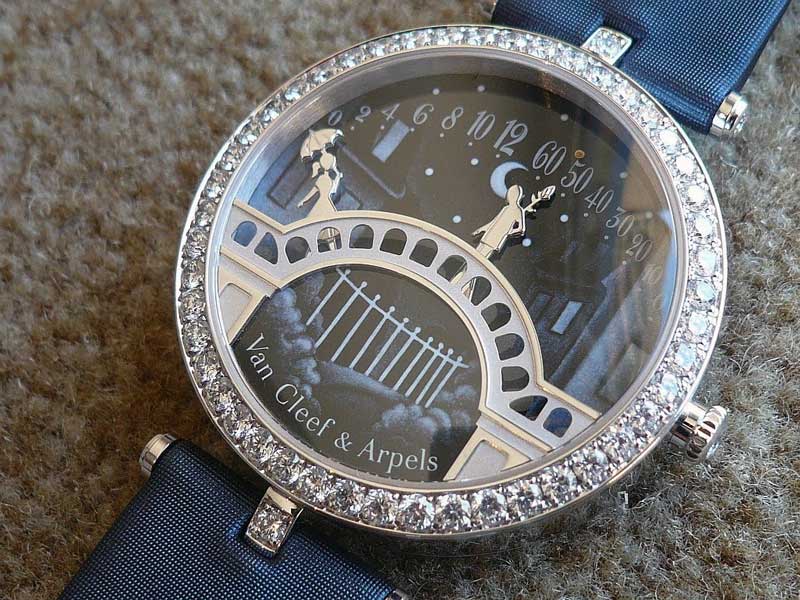 Cool Stuff, Uncategorized ←
Grand Prix d'Horlogerie: Ladies' Watch
Thursday, the Grand Prix d'Horlogerie will take place in Geneva.  The Oscars of watchmaking, every year there are some very deserving winners and some surprises.  I thought I'd give my picks for the two most interesting categories as I see them: Ladies and Concept.  As a disclaimer, I have not seen all of the Official Selections in person, so I will do my best to pick based on the ones I have seen and pictures.
For all of the Official Selections, see here.
Today I'll take on the Ladies' Watches.  I have two clear favorites here.  The first is the Corum Golden Bridge.  I have always loved the Golden Bridge.  I believe it was originally conceived by Vincent Calabrese.  The problem I find with the Mens' versions is that, once on the wrist, you see too much wrist (and wrist hair!) and not enough watch.  This Ladies' version is the perfect proportions.  Very well done.
But, my absolute favorite is the Van Cleef & Arpels Le Pont des Amoureux.  Developed by Jean-Marc Weiderrecht of Agenhor, the same "Friend" responsible for the movement of our HM2 and HM3, this watch has a poetic quality that I find to be incredibly beautiful.  It features a retrograde hour and minute as symbolized by two lovers.  Each minute, the man moves a notch closer to the center of the bridge.  Each hour, the woman moves one notch closer to the center.  At 12:00, they meet in the middle, kiss, and each flies back to the beginning.
To me this is one of the most amazing Ladies' watches of the last few years and the clear winner of the category.