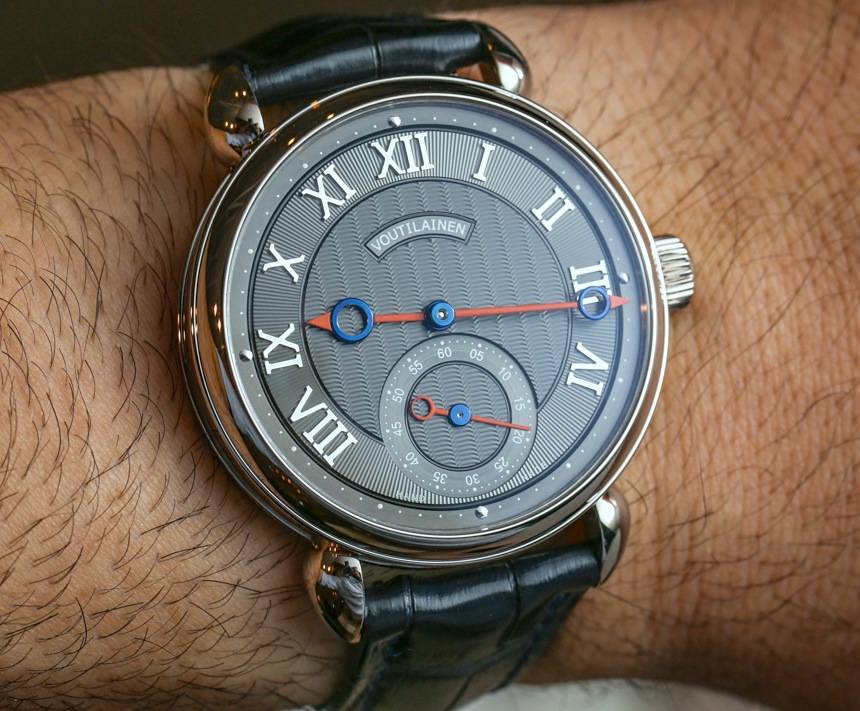 Uncategorized ←
2016 Year in Review
As has been published and spoken about ad nauseum elsewhere, 2016 was a difficult year for the watch industry as a whole. However, as the year draws to a close, I thought I would provide my own experience and analysis which may surprise some.
---
What's happening?
Greed, incompetence, stubbornness, nepotism, shortsightedness…shall I go on? The problem with the market is a supply problem, not a demand problem. No one along the chain is innocent, but no one is more guilty than the brands themselves. For over a decade, they have increased production to levels that cannot possibly be sustained and raised prices to the point where barely any watch makes any sense at its full retail price. All the while, they have failed to invest in infrastructure such as after sales service and a functioning distribution chain. They have destroyed markets, alienated collectors, and stopped innovating in business practices or products almost completely. Incompetent executives who are smart enough to grow quarterly profits but have no actual skin in the game have made centuries old houses of craft and savoir-faire look like high end fast food restaurants. They should be ashamed of themselves.
The good news is that actual demand for and interest in good watches has never been greater. In some cases it has been suppressed and betrayed to such an extent that it must be rehabilitated, but it is present. As evidence I suggest looking at auction prices for "the good stuff", readership of popular magazines and blogs, thriving communities on social media, and my own following personal anecdotes.
---
What I do:
For those of you less familiar with me, and even some who know me well, you may not fully understand what I do. Although it seems I have been selling watches for quite a while because I have been in and around this industry for over a decade, I truly only decided to do this as a business a little more than a year ago, in August 2015. It took a few months to hone in on exactly what I can provide, but by now it is clear. I have mainly spent the year focusing on what I believe to be the best watches that have been made in the modern era. I seek them out constantly all over the world. In many cases, I then need to educate people as to why I believe they are great based on all of my knowledge and experience. Finally, I try to sell them at prices I think are very fair to the buyers while still being supportive of the brands themselves. The key is curation and education.
---
My 2016 Year End Report:
Following this strategy I had an extremely successful 2016. While other dealers were buried under inventory and stuck with a million examples of the same watches that every other dealer also had millions of examples of, I turned my inventory several times and continued to be one of the go-to buyers and sellers of "the really cool stuff". I have bought watches that other dealers wouldn't touch, and sold them quickly to happy buyers at fair prices for all. There is a strong market for good watches, but the days of people being able to sell crappy products, give crappy service, and have little more knowledge than a first year retail sales person are over. People want to buy great watches from an expert who treats them with respect and earns their trust. So now I want to share with you just a few of the watches I've sold this year along with my YouTube review videos of them so you can learn a bit more about what makes them special.
I sold three Harry Winston Opus V. I joked with Max Büsser that he and I are probably the only two people to have sold 3 Opus V's in a year. This is going to be an historic piece. I also sold an URWERK 102 (their original piece) and have two variations of URWERK 103's in stock. All of these would have to be included in a museum exhibit of "Contemporary Horology" if there ever were one.
I also sold three Kari Voutilainen Observatoire. Kari is one of the greatest living watchmakers of our generation.
This is a perfect example of a forgotten watch. The Girard Perregaux Minute Repeater is incredibly proportioned, has a gorgeous fired enameled dial, and chimes with clarity, tone and volume that could give some of the most celebrated minute repeaters ever a run for their money. Since GP as a brand can't get out of its own way, the watch was never celebrated as it should have been. It is a great watch, though
The Greubel Forsey Double Tourbillon 30 degrees Technique in titanium DLC is so good that I almost couldn't sell it. When I took it out of the shipping box, I lost my breath and resolved to keep it in my personal collection. Alas, a friend wanted it badly and I am happy to see him enjoying it.
The Vianny Halter Antiqua is possibly the one that started the entire Contemporary Horology movement.
And of course I have to include at least one Journe Tourbillon. These are my bread and butter and perhaps my favorite overall watch. I sold four this year including a Black Label, and have a gorgeous original PT/YG dial in stock.
This is just a very small selection, but I think it illustrates the point that great watches have been made over the last 20 years that are truly worth buying and that there are plenty of collectors out there buying them. Separating the good from the bad is the hard part. So if someone tries to tell you the watch industry or watches in general are in trouble, tell them the brands are in trouble and they deserve it. Watches have never been hotter. Just make sure you buy good watches from someone who knows what they're talking about